The theory test is comprised of two sections; a multiple choice part and a hazard perception part. You must pass both parts in order to pass your theory test and be able to apply for your practical driving test.
Part One – Multiple Choice
The multiple choice section of the theory test is administered through a touch screen computer and you will be given the opportunity to go through a practice session prior to beginning the real test. Each question has several answer options, and some may require more than one answer. Car drivers are asked 50 questions in 57 minutes and to pass you must achieve at least 43 out of 50 correct. If you are unsure about the answer to a question you can "flag" it and come back to it later in the test.
Part Two – Hazard Perception
The hazard perception test is also delivered by computer but you respond by clicking on your mouse rather than touching a screen. You will be shown 14 short video clips depicting a road scenes with at least one developing hazard (one of the clips will feature two developing hazards).You must identify the developing hazard/s as quickly as possible to achieve the highest marks. The maximum score you can get for each question is five. Unlike the multiple choice section of the theory test you cannot review your answers, so you have just one chance to identify the developing hazard. The pass mark for this section of the test is 44 out of 75.
After you have completed both sections of the theory test, a member of the test centre staff will give you your result.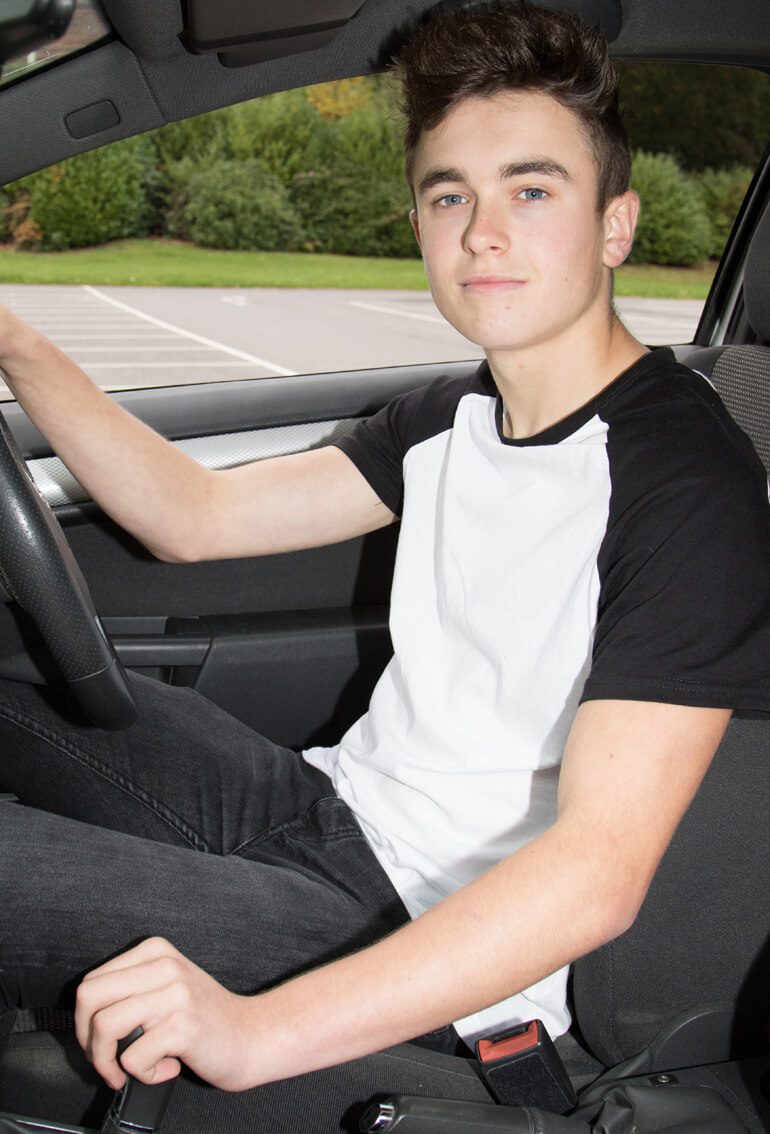 Your practical driving test will begin with an eyesight check and vehicle safety check questions. Once these have been completed satisfactorily your practical driving test will begin. The test lasts approximately 40 minutes and your examiner will be assessing your standard of driving throughout. You can make up to 15 minor driving faults and still pass your test, however one just serious or dangerous fault means a fail.
You will be examined on your general driving and one reversing exercise and you may be asked to carry out an emergency stop. Included in the practical test will be approximately 20 minutes of independent driving. During this part of the test you have to drive without turn by turn directions from the examiner. Also during this part of the test most candidates will be asked to drive following a sat nav.
Once the driving test is over, your examiner will tell you whether you have passed or failed.
Helping you every step of the way